Specialty Motors for Winches, Cranes, and Hoists
Electric motors used for lifting or pulling applications need to be exceptionally strong and reliable for industrial use. As an industry-leading manufacturer in electric motors, Louis Allis designs, manufactures, and offers repair services for low, medium, and high-voltage electric motors built for use in cranes and winches.
Industrial-level lifting and pulling equipment simply can't use basic, off-the-shelf electric motors: they aren't suitable for high stress, intermittent duty, and they don't provide the necessary levels of torque and reliability.
Motors used in cranes tend to be large and heavy-duty. Winch and hoist motors, even though they are smaller, still require high torque to lift and move your loads.
Request a Quote
Heavy-Duty Winch & Crane Motors
Louis Allis provides repair and maintenance services for the smallest to the largest motors used for lifting and moving. We have worked on electric motors for mobile cranes, such as carry deck cranes, crawlers, floating cranes, telescopic cranes, and rough terrain cranes. We also specialize in electric motors used on the largest fixed cranes, such as tower cranes, bridge cranes, overhead cranes, hammerhead cranes, stacker cranes, gantry cranes, and jib cranes. We also supply factory-recertified motors with guaranteed quality and performance. Louis Allis can keep your crane, winch, and hoist motors working efficiently and smoothly.
Louis Allis, a worldwide leader in specialty electric motor manufacturing, fills the gap with a range of purpose-built electric motors specifically for use in industrial hoists, cranes and winches. We engineer and manufacture electric motors specifically for heavy-duty cranes and winches, giving you outstanding lifting and pulling power alongside optimal reliability.
Specialty three-phase motors available to replace existing cranes, winches, and hoists
Capable of custom manufacturing replacements for end-of-life motors
Designs suitable for cranes, hoists, and winches used in marine environments such as shipping ports and vessels
Our manufacturing facility is ISO 9001:2015 certified
Motors are manufactured, remanufactured, or repaired to a range of industry standards:
MIL-SPEC
NEMA MG
IEEE
EASA-AR100
UL Standards
We can work on-site, with a full range of field services available locally and worldwide, to provide repair services for motors of every major brand
Don't risk your crew's safety to a low-quality hoist or winch motor! A Worldwide Electric company, Louis Allis is fully capable of providing the lifting and pulling motors you need to achieve top performance and minimal downtime in your manufacturing facility. Contact us today to learn more.
Specialty three-phase electric motors specifically designed to meet the needs of your application
Low, medium, and high voltage specialty three-phase motors up to 20,000 HP available
Manufactured at Louis Allis' ISO 9001:2015 certified facility in Warrior, Alabama
Capable of duplicating or modifying legacy Louis Allis motors and generators
We come to you, with a full range of field services available locally and worldwide
With more than 100 years of experience, Louis Allis has all your motor types covered. Louis Allis can also provide custom motors for other applications:
Louis Allis can design and build a "Fit and Function" replacement for any large or specialty electric motor regardless of the original motor OEM.
Reverse engineering services
Providing on-site engineering to collect critical information required for building a "fit and function" replacement
Opportunity to incorporate any design improvements or modifications when building replacement motors
Quality Craftsmanship
Quality is our top priority for new electric motor manufacturing and electric motor repair at our ISO 9001:2015 certified facility. We live by the motto "Quality applied with Louis Allis pride".
Recertified Motors
Our Factory Recertification Program exists to help customers who need a quick solution to a problem that can't wait for a custom build.
Full Service Shop
At Louis Allis we have the capability of repairing a variety of electric motors, regardless of manufacturer or severity of repair needed.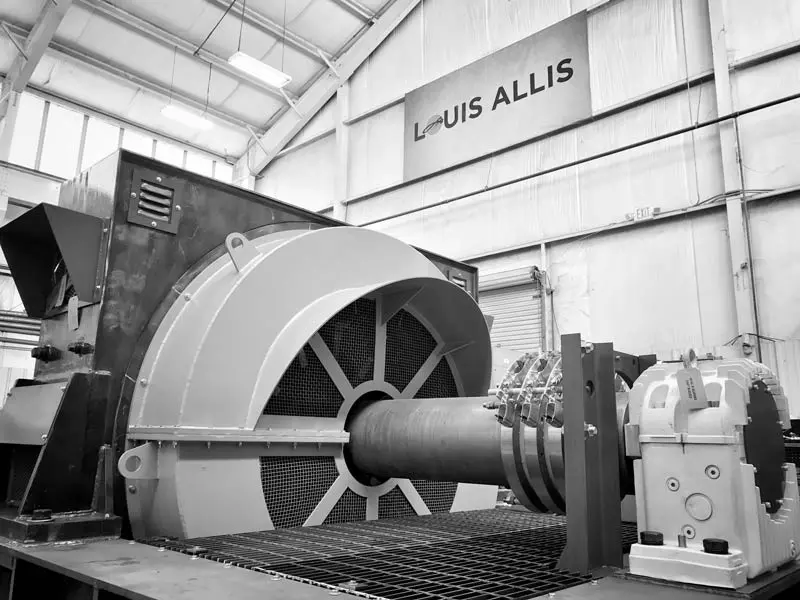 Specialty Products
Specialty Products
Louis Allis has been producing Above NEMA Specialty Motors for more than a century. And subsequently has become known as the go-to Specialty Motor manufacturer.
See All Specialty Products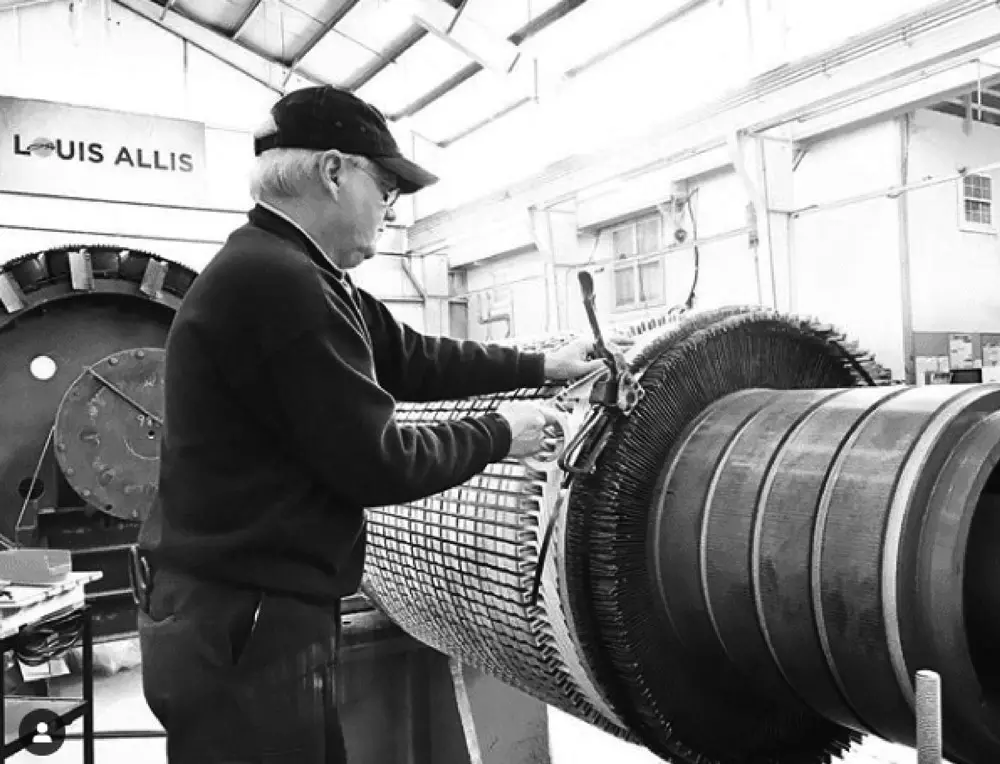 Services
Louis Allis' headquarters located in Warrior, AL hosts an impressive facility with extensive equipment handling and processing capabilities.
See All Services