Custom Specialty Electric Motors
Louis Allis has been serving industries with custom electric motors for over 100 years. We specialize in manufacturing custom three phase industrial electric motors for some of the most demanding applications worldwide. For over a century the industries of the world have turned to Louis Allis to manufacture electric motors for their most specialized applications.
Whether your need is AC Induction Motors, AC Wound Rotor Motors, AC Synchronous Motors, or DC Motors, there's a reason why Louis Allis has always been the "First and Last Name in Electric Motors."
Request a Quote
Motor types and applications include but aren't limited to:
High Torque Motors
Compressor Motors
Ventilation Motors
Mixer Motors
Press Motors
High Speed Motors (>3600 RPM)
Louis Allis has a wide range of manufacturing and design capabilities for any specialty electric motor. We are also able to modify stock electric motors for your specific use case.
AC induction (Squirrel cage)
Wound rotor
Synchronous
DC
Vertical
Design D (High slip)
Multi-speed
Shaker/vibratory duty
Pancake style
Crusher/pulverizer duty
Drill rig motors
Compressor duty
Fan duty (High inertia)
Centrifuge/extractor duty
Mixer duty
Nuclear applications
Military motors (MIL-SPEC)
Learn More About Our Manufacturing Capabilities
Specialty three phase electric motors specifically designed to meet the needs of your application
Low, medium, and high voltage specialty three phase motors up to 20,000 HP available
Manufactured at Louis Allis' ISO 9001:2015 certified facility in Warrior, Alabama
With more than 100 years of experience, Louis Allis has a valuable portfolio of legacy designs and projects at its disposal. Louis Allis utilizes these legacy designs to provide the following:
Duplication of legacy Louis Allis motors and generators
Modification of legacy machines
Provision of data including performance information for legacy products
Provision of spare parts information
Louis Allis can design and build a "Fit and Function" replacement for any large or specialty electric motor regardless of the original motor OEM.
Reverse engineering services
Providing on-site engineering to collect critical information required for building a "fit and function" replacement
Opportunity to incorporate any design improvements or modifications when building replacement motors
A customer needed more horsepower in the same frame size as their original motor. They also needed a spare motor to match. Originally their motor was 450 HP, they needed to increase it to 600 HP.
Louis Allis was able to design a new motor with the horsepower they needed and the same size frame as the original motor. Louis Allis was also able to salvage their old motor as a spare. We were able to bump up the horsepower, save them downtime, and save them from having to purchase a second new motor.
More Case Studies
Quality Craftsmanship
Quality is our top priority for new electric motor manufacturing and electric motor repair at our ISO 9001:2015 certified facility. We live by the motto "Quality applied with Louis Allis pride".
Recertified Motors
Our Factory Recertification Program exists to help customers who need a quick solution to a problem that can't wait for a custom build.
Full Service Shop
At Louis Allis we have the capability of repairing a variety of electric motors, regardless of manufacturer or severity of repair needed.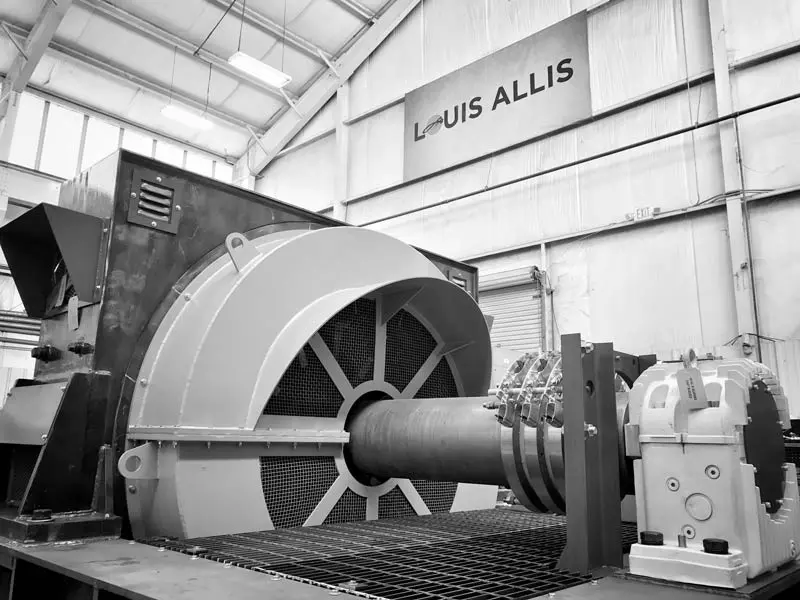 Specialty Products
Specialty Products
Louis Allis has been producing Above NEMA Specialty Motors for more than a century. And subsequently has become known as the go-to Specialty Motor manufacturer.
See All Specialty Products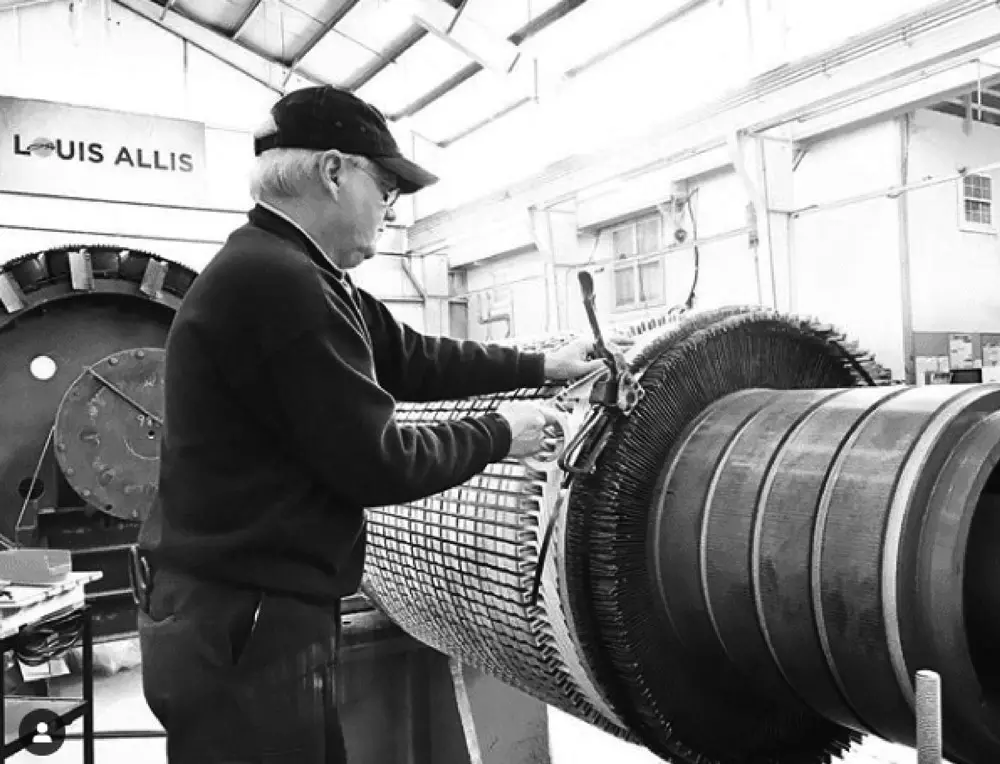 Services
Louis Allis' headquarters located in Warrior, AL hosts an impressive facility with extensive equipment handling and processing capabilities.
See All Services